Moving from Boston to NYC in 1977 Craig reached out to local New York musicians who were into similar music tastes, Hendrix, Miles Davis, Zappa, Jeff Beck, and everything in between. Craig, Ray, Marcelino, and John played in clubs around Manhattan working on their "fusion" sound and established a following.
In 1978 Dan Hartman heard Craig play the electric vibes at Players Tavern in Westport, Ct, and had Craig play a vibe solo on his global hit "Vertigo/Relight My Fire". As a thank you for playing on his record, Dan gave Craig one month access to his private recording studio, "Schoolhouse". The album "Craig Peyton Project, Electric Vibes" was released on the Morris Leavy's Buddah/Sutra label.

"Angel" Featuring John Putnam
We have had a lot of fun getting back together in Ray Marchica's studio over the last year. Here is an informal video we made during a blizzard. Recorded from a live rehearsal, John is singing the classic Hendrix tune, Angel.
Selected Craig Peyton recordings: https://www.discogs.com/search/?q=craig+peyton&type=all
On the right is one of Toby's album covers that didn't make the cut. It features a Blue Footed Boobie, peering down at the New York skyline. The global warming idea is: Boobie is a tropical bird, BUT we weren't sure Blue Footed Boobies were into Fusion.. Toby had a few other 'colorful' cover ideas which I'm not sure we can post...
Homecoming Thanks and such:
Music has a magical ability to carry love, which is the fuel that powered this CPG project. Working again with John, Marcelino, and Ray has been one of my life's great experiences. Special thanks to Crawford, whose skill and patience lifted this recording to the flight levels. Many thanks to John, for going the extra mile on post production with your brilliant guitar work, Ray your rehearsal studio that made this possible, cover inspiration, not to mention killer beats, and Marcelino for sharing your timeless groove, and raising my photo game.. Toby, great artist, lifetime friend, and Quiet Cloud, my spirit guide/lover/friend -CP
Marcelino
One of our CD cover ideas that didn't make the final cut!
Selected pics by Marcelino
My friend, Mike Mainieri (master vibes player) helped me get back on the musical horse, by generously giving me a few vibe lessons. That helped me work up the nerve to accept Ray's offer to have a band reunion jam. Thanks Mike!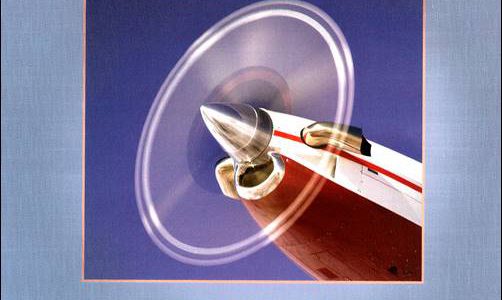 The Craig Peyton Group - Homecoming (EarthFlight Media Productions)
I admit it: Regarding the vibraphonist Craig Peyton, I'm anything but objective, be always eclectic mix of instrumental New Age Groove, Jazz Fusion, the danceable in blue-eyed soul and Latin Through Coated infatuation of soul and funk structures has yet an almost magical pull on me.
Already in that time exclusive SOULTRAIN interview (ST # 71: READ MORE ) presented, Craig Peyton comes after an early career start in the seventies of the last century with the Jazz lineup band X and the own band The Craig Peyton Group now with a rückbesinnenden, new studio album called "Homecoming", which carries its name for a reason, it includes but and among other private material from the past such as a revision of "Good Morning", created at a time when Peyton operated under its own name, and more and more to the acoustic sound of his now legendary, esoterically influenced rides (hence EarthFlight Media Productions as a label - the album cover also speaks volumes) around the world focused, though a free-running jazz and groove feel included.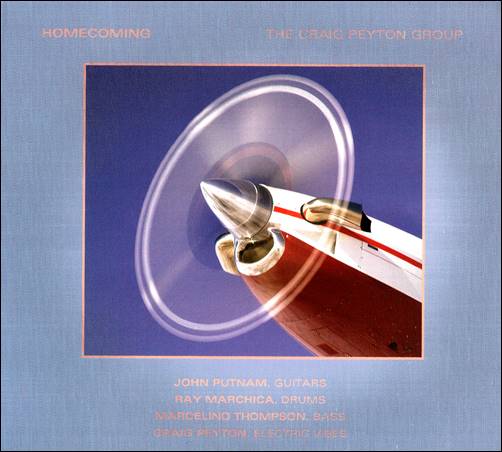 John Putnam and Craig Peyton self-produced the ten titles of the new, powerful album that gives Peyton impressive, rhythm fitting match with "his" instrument, the Electric Vibes, once again, and impressively the best.
The ten songs on the album are original compositions written by mastermind Craig Peyton; only cover version is the congenial, dreamy Burt Bacharach / Hal David Masterpiece "Walk On By" (the SOULTRAIN reported), which one should listen to the version of Craig Peyton Group however repeatedly to the original, congenial melodies previously as to rediscover the song and thus also of the album in the past, of different sounds.
In 1978, the debut album of Ray Marchica (drums and percussion), John Putnam (guitar), Marcelino Thompson (bass) and last but not least Electric Vibes Streichler Craig Peyton aka the Craig Peyton Group, the new business ran after Decades of isolation 2014 and again came together and finally in this wonderful new jazz fusion album between new Age, Latin, groove and soul structures called "Homecoming" culminates - gorgeous and a not entirely impartial SOULTRAIN HOT TIP!
More about Craig Peyton and his Electric Vibes instrument he always affectionately calls "Orgasmitron", are in the exclusive SOULTRAIN interview from Issue 71: READ MORE !
© Michael Arens